Business
Bulls dominate as PSX gains 80.85 points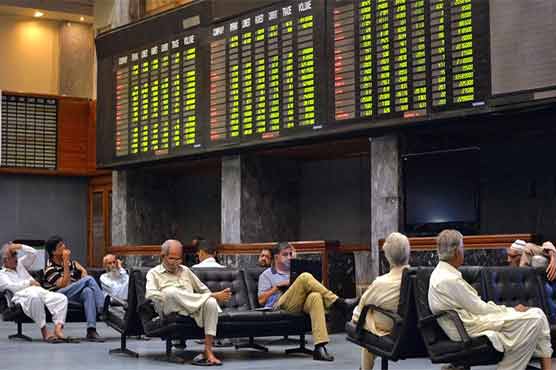 KARACHI – Pakistan Stock Exchange on Wednesday witnessed bullish trend as the KSE-100 Index closed at 35358.31 points as compared to 35277.46 points on the last working day with a positive change of 80.85 points.
The total turnover was 308,484,510 as compared to 207,782,700 on the last working day with World Call Telecom having the highest turnover of 81,714,000.
Total 370 companies' transacted shares in the Stock Market today, out of which 194 recorded gain and 153 sustained losses whereas the share price of 23 companies remained unchanged.
Colgate Palm recorded the maximum increase in its share price, which was 70.25 rupees while Island Textile recorded maximum decrease of 87.15 rupees.
During the previous week, traders, initially, were in a state of uncertainty and a bit of nervousness as the JUI-F-led anti-government protest march moved towards Islamabad with politicians agitating the participating crowd.
But later, the market had managed to calm down and the index had bounced back as heavy buying erupted in the current favourites, cement, oil marketing companies and blue-chip stocks in selected sectors.
The volume, on Friday, decreased 14.6 per cent to 157.1m shares, from 184.0m while traded value declined 6pc to $41.5m, as against $44.1m.
Two weeks ago, the stock market had remained lackluster following the formal announcement of the Financial Action Task Force (FATF) to keep Pakistan in the grey list till Feb 2020.
According to stock market analysts, simmering Pak-India tensions and the current uncertain political situation in the country, and FATF's warning to Pakistan to fully comply with its recommendations for curbing terror financing and money laundering – all had contributed to the bearish trend in the market in the previous weeks.
The Paris-based watchdog had mentioned that Pakistan had largely complied with some of the 40 action items but expressed serious concerns with the overall lack of progress. It had cautioned the country to swiftly complete its full action plan by February 2020 to stave off the blacklist.