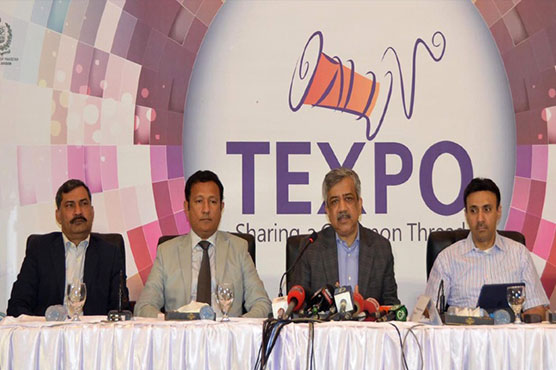 Four-day TEXPO 2019 begins in Lahore
– The second edition of a four-day TEXPO-2019 organised by the Trade Development Authority (TDA) of Pakistan begins today in Lahore.
The announcement was made by TDA Secretary Sualah Ahmad Farooqi while addressing a press briefing regarding TEXPO at expo center in Lahore on Wednesday.
The secretary said Advisor to the Prime Minister for Commerce and Investment Abdul Razzak Dawood is likely to inaugurate the expo.
He said that all arrangements of TEXPO 2019 were already completed, and the event would be the largest for the promotion of textile sector at government level.
He said that the main objective of the event would be to enhance exports.