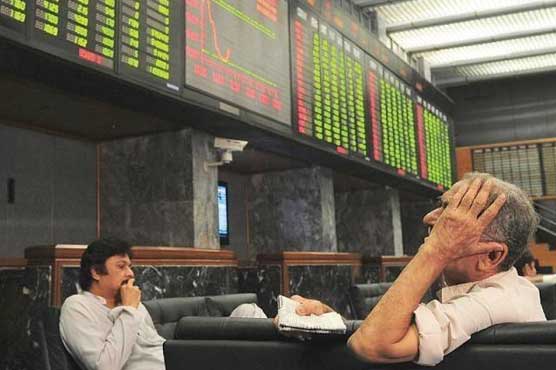 PSX takes sharp dip to touch lowest level in three years
KARACHI – Pakistan stock exchange (PSX) on Wednesday witness bearish trend as KSE 100 index plunged by 550.65 points (-1.48 percent) to close at 36579.32 points.
This was the lowest that the benchmark KSE-100 index has closed in almost three years since May 18, 2016, when it ended the session at 36,318.21 points.
In overall 43,304 trades, a total of 141,177,960 shares were traded, whereas the value of shares traded during the day stood at Rs 4.111 billion.
Total 347 companies' transacted shares in the Stock Market today (Wednesday), out of which 43 ­recorded gains and 284 sustained losses whereas the share price of 20 companies remained unchanged.
Nestle Pakistan recorded the maximum increase in its share price, which was 279.33 rupees while Island Textile recorded maximum decrease of 28.01 rupees.