Entertainment
Mika Singh visits Nankana Sahib for religious rituals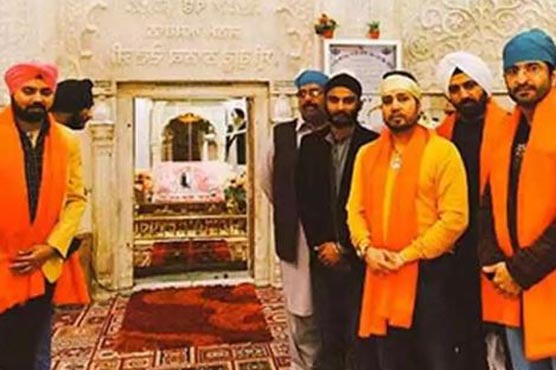 NANKANA SAHIB – Bollywood singer Mika Singh on Thursday visited Nankana Sahib and also performed religious rituals at Gurdwara of Baba Guru Nanak.
Mika Singh had arrived in Pakistan on a three-day visit and held meeting with Pakistani Sikh brothers while he also participated in the lunch arranged at Kartarpur.
During his visit, Mika expressed happiness on the construction of Kartarpur Corridor and said that this step will ease traveling for Sikh people.
Moreover, the singer will leave for India via Wagah border today (Friday).