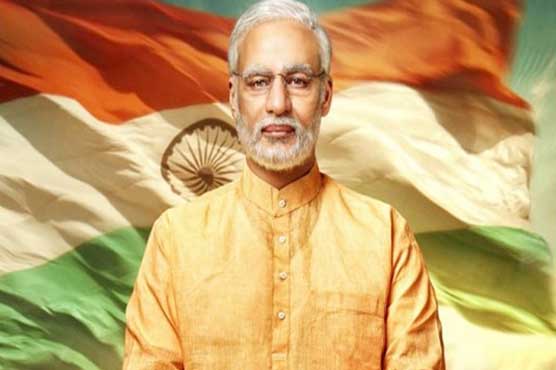 'PM Narendra Modi' banned ahead of elections in India
- The Indian election Commission ahead of the general polls has banned Modi s biopic named 'PM Narendra Modi' from being released in cinemas nationwide.
According to media reports, the Election Commission barred the release of the movie for it would change the balance of power in favor of the BJP and a level playing field is the necessity for fair and free general elections.
'Any Biopic material in nature of biography sub serving the purpose of any political entity or any individual entity connected to it, which has potential to disturb level playing field during the election, should not be displayed in Electronic media including cinematograph during the operation of Model Code of Conduct,' the EC of India said.
EC of India barred the movie from playing in cinemas till the end of elections.
Earlier the Supreme Court of India dismissed a plea against the release of the movie on account of prematurity as the movie was yet to be given a certificate by the censor board of India.
It was contested that the visual imagery and the use of the terms 'Chowkidar' and Mod's famous lines will create a disbalance in the upcoming poll contest.
The cast of the movie includes the lead played by Vivek Oberoi whose father the co-producer of the movie is a supporter of Bharatiya Janata Party.