Entertainment
SC orders Ali Zafar's counsel to submit witness affidavits in 7 days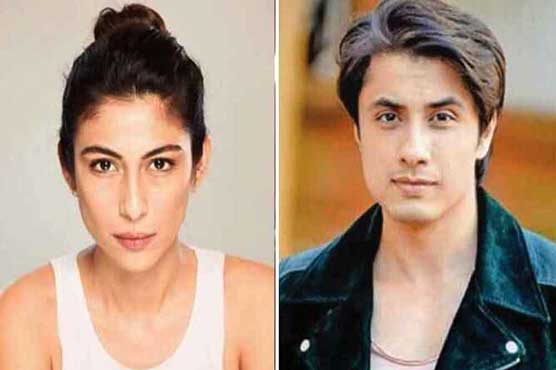 LAHORE ( Dunya News) - Supreme Court on Tuesday accepted Meesha Shafi's plea for cross-examination of the witnesses and ordered Ali Zafar to submit affidavits within seven days.
Justice Musheer Alim and Justice Qazi Faez Isa presided over Meesha Shafi's petition against the LHC decision.
During the proceedings, Meesha's laywer pleaded before the court to allow the cross-examination after the witness statements are recorded. As the plaintiff didn't know all of the witnesses and most of them are the personal employees of Ali Zafar.
While Ali Zafar's counsel stated that none of the witness is a personal employee of the singer and the law requires the statements of the witnesses be recorded one by one.
The two-member bench ordered that the completion of the trial without delay and gave Meesha Shafi's lawyer a weeks' notice for the witness cross-examination preparations.
Furthermore, SC directed the lawyers to try and complete the cross-examination within a day.