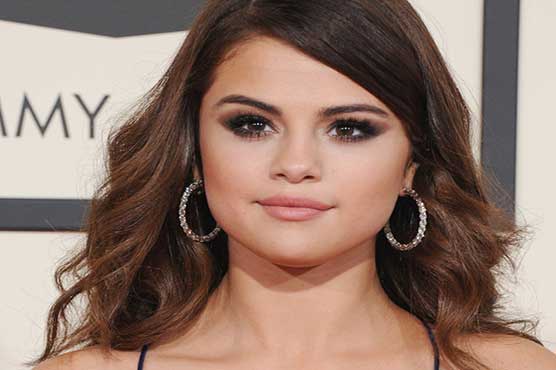 Selena Gomez scared of 'terrible, dangerous' social media
(REUTERS) - With a glamorous cast of flesh-eating undead including Iggy Pop, U.S. filmmaker Jim Jarmusch kicked off Cannes cinema showcase with an acerbic swipe at American society - though the zombie romp lacked the bite some critics had hoped for.
The comedy marked the opening salvo of the Cannes Film Festival, where it competes for the top Palme D Or prize alongside the latest offerings from Quentin Tarantino and Pedro Almodovar and a clutch of movies by newcomer, young directors.
Set in a non-descript small town where the inhabitants start succumbing to a zombie apocalypse, "The Dead Don t Die" pokes fun at hipsters, U.S. politics and a materialistic, smartphone-addicted world all at once.
Addressing reporters at a news conference on Wednesday (May 15) after the film s Tuesday (May 14) evening premiere, pop star and actress Selena Gomez said the film s themes hit close to home, highlighting the dangers of social media on her generation.
"Social media has really been terrible for my generation."
"It just scares me, that s all, because I see these young girls and I ll meet them in meet and greets or something and they are just devastated, dealing with bullying and not being able to have their own voice," she said, adding that she was sceptical of safeguarding efforts.
"I think it s pretty impossible to make it (social media) safe at this point, there s no blocking anything. They are exposed to it immediately," she said, urging people to be careful and set time limits for their social media use.
In "The Dead Don t Die" Bill Murray, a long-time collaborator of Jarmusch, Adam Driver and Chloe Sevigny star as cops fighting off the growing army of undead, with actress Tilda Swinton also among the stellar line-up.
Laden with witty film references - including nods to George Romero s cult 1968 zombie-fest "Night Of The Living Dead" - the film also leans on self-aware ploys where actors discuss its plotline.
With the undead clawing their way out of their graves when excess fracking causes the world to turn off kilter, "The Dead Don t Die" needles climate change deniers, but also takes a swipe at an apathetic society unable to get its act together.
"Watching nature decline at unprecedented rates in history is, for me, terrifying," Jarmusch, wearing his trademark dark glasses, told reporters.
Jarmusch said the film s environmental message was not meant to be overly dark or lay the blame with politicians, however.
"Defining this as a political issue is very confusing and perplexing to me," he said.
The film also hits out at U.S. President Donald Trump at moments. Steve Buscemi - playing a character determined to keep trespassers at bay - dons a "Keep America White Again" cap, echoing Trump s "Make America Great Again" campaign motto.
Asked alongside other cast members on Wednesday about his views on horror movies, Murray quipped: "I find Cannes frightening".