Pakistan
50 mln Olive Tree Tsunami drive to be launched soon: Malik Amin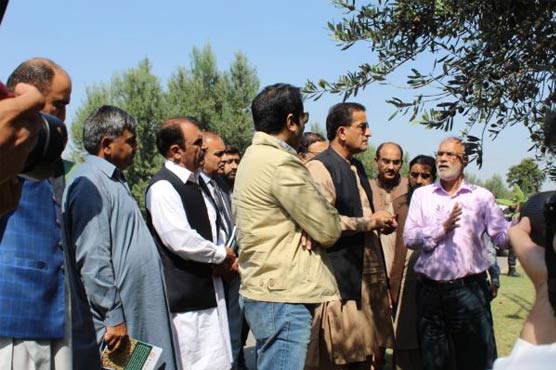 CHAKWAL - Prime Minister s Advisor on Climate Change Malik Amin Aslam has said fifty million Olive Tree Tsunami drive will be launched soon to fight climate change impacts and soaring edible oil import bill.
He said this while talking to media after visiting olive growing areas in Chakwal district.
Malik Amin Aslam said directives have already been issued to forestry officials for rolling out an overarching and viable national plan of cultivating 50 million olive trees as part of Prime Minister s 10 Billion Tree Tsunami Programme.
He said it will be done in consultation with all provincial and federal stakeholders on urgent basis, which will target particularly small holding farmers in the country s drought-hit areas in Punjab, Balochistan, Sindh, Khyber-Pakhtunkhwa.
Malik Amin Aslam said olive tree plantation at such a huge scale would be boosted with construction of the rainwater harvesting storage ponds in drought-hit areas and use of efficient irrigation technologies and practices.