Pakistan
51000 Pakistanis reach Saudi Arabia for Hajj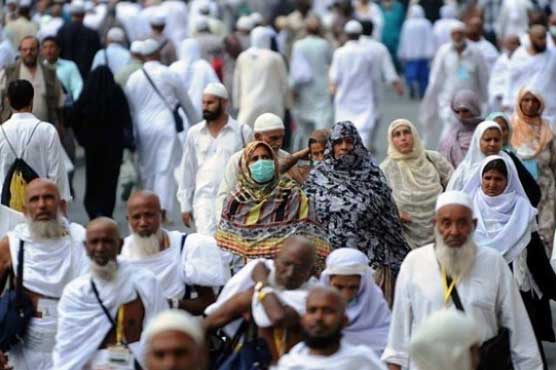 ISLAMABAD – Religious affairs reported today (July 16) that 51000 Pakistani people, 37000 Hajj scheme officials and 14000 private Hajj tour operators, reached Kingdom of Saudi Arabia (KSA), Mecca and Medina to perform Hajj.
According to the spokesperson, 12 flights will take more 3,328 people to Medina by July 16 midnight. He added that more than 6000 pilgrim have already completed their visit to Medina and reached Mecca whereas 1,783 pilgrims will leave for Mecca through 47 buses today.
He went on to say that 1607 missing bag were handed over to the pilgrims by the department of recovery/missing items, whereas 84 lost pilgrims were guided to their residence while 154 pilgrims were guided the way by Haram guides.
It was reported that monitoring of 87 private Hajj group organizers were also completed. Under the Hajj medical mission, 3509 patients were provided primary medical facilities. 99 calls for guidance and 61 complaint calls were received on the helpline whereas two Hajj scheme pilgrims and one private Hajj pilgrim died.
Intending pilgrims have expressed satisfaction over the Hajj arrangements made by the government of Pakistan during their stay in Saudi Arabia.
According to Radio Pakistan, pilgrims lauded the Road-to-Makkah initiative for Pakistani pilgrims at Islamabad International Airport. They said that the initiative made their immigration process fast and easy at their home country.
The pilgrims also expressed satisfaction over the quality of food, residence, health, transportation, and other facilities. They thanked the PTI government for providing excellent arrangements enabling them to pay more focus and devotion on their prayers at the Masjid-e-Nabwi.