Pakistan
'Accountability of revenge' ongoing against PML-N: Ahsan Iqbal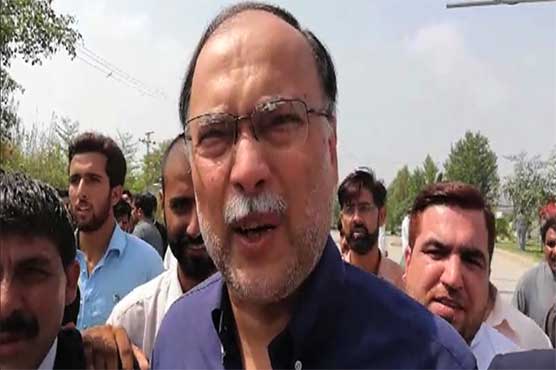 ISLAMABAD – Pakistan Muslim League-Nawaz (PML-N) senior leader Ahsan Iqbal has Friday affirmed that his party leaders are not involved in any corruption and 'accountability of revenge' is ongoing against them.
The PML-N leader expressed his views in a media talk and stressed that it was one of the darkest days in Pakistan's history today.
"Former prime minister Shahid Khaqan Abbasi is being punished for ending the gas outages. Pakistan managed to avoid loss worth billions of dollars due to him.
"A government organization of Qatar had signed Liquefied Natural Gas (LNG) contract with Pakistan.
"People trust incarcerated erstwhile premier Nawaz Sharif. PML-N served Pakistan and it is being penalized for that.
"Why is Prime Minister Imran Khan not held accountable for foreign funding and misuse of government helicopter? The Peshawar Bus Rapid Transit (BRT) project is the mother all crimes."
Ahsan Iqbal further added that this democratic government is choking, and the process of accountability in the country has unfortunately been damaged.