Pakistan
Blaze gutted several shops in Khanewal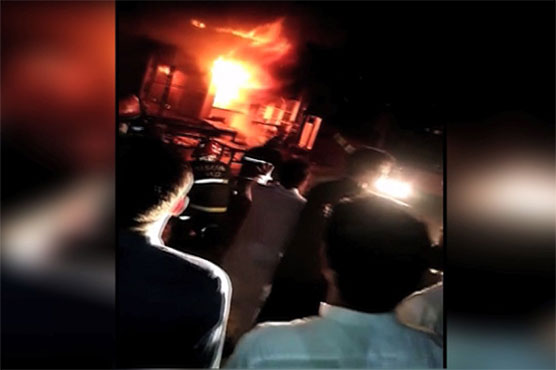 KHANEWAL - Fire erupted at the Saqib Plaza situated at the Jamia Masjid Road on Friday night which spread very quickly and engulfed several cloth shops, Dunya News reported.
Rescue 1122 vehicles reached the spot after being informed and brought the fire under control after a hectic effort of two hours. No casualty was reported in the incident.
Rescue sources said that valuables worth million of rupees were destroyed by the fire. The cause of fire is not yet known.