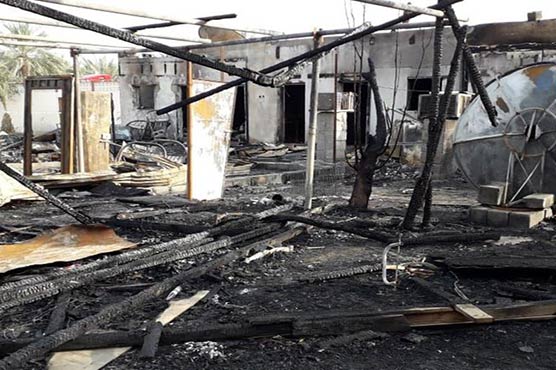 Bodies of six Pakistanis burned in Al Ain to be repatriated
ISLAMABAD – Bodies of six Pakistanis – who lost their lives when a fire broke out in a home in Al Ain city of Abu Dhabi on April 12 – are being repatriated on a PIA flight to Pakistan, according to a statement issued by the Pakistan Embassy in Abu Dhabi on Monday.
The embassy said the deceased, including four members of a family, were sleeping when their residence caught fire on Friday morning in Al Ain.
The deceased have been identified as Kohat including, Farooq, Khurram and Omar from Kohat, Khayal Afzal from Orakzai, Eid Nawaz from Peshawar and Ali Haider from Bannu.
The Foreign Office (FO) has stated that the preparations were underway with the Pakistan International Airways (PIA) to shift the bodies to Pakistan.
The embassy coordinated with their families and UAE authorities, including hospital and police, for early repatriation of remains of the deceased.
Emergency travel documents, including no-objection certificates, were issued to facilitate the process.
The embassy expressed condolences to the bereaved families and offered to facilitate them in all possible ways.
The FO further stated that officials of Pakistani embassy had visited the site of the incident, and affirmed that officials were constantly in contact with families of the deceased Pakistanis.