Pakistan
Budget for FY2019-20 reflects ideology of Naya Pakistan: PM Imran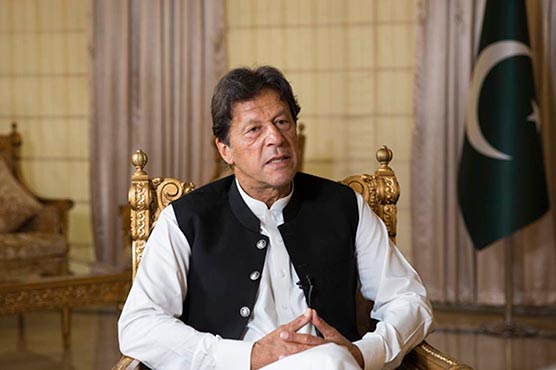 ISLAMABAD – Prime Minister Imran Khan on Tuesday said that Pakistan Tehreek-e-Insaf (PTI) presented it first budget and that budget for the Fiscal Year 2019-2020 will reflect the ideology of Naya Pakistan.
In his address to the nation, the prime minister said that the Pakistan is going to become a great country as Naya Pakistan will be built on the principles of Holy Prophet Muhammad (PBUH).
He said that the State of Madina was a model state, adding that the biggest pillar of the State of Madinah was that the ruler was accountable.
Regarding the National Accountability Bureau (NAB), he said that PTI didn't appoint anti-graft watchdog chairman, adding that there is rule of law in the country as the judiciary and NAB is independent today.
"I can neither interfere in the matters of judiciary nor in the matters of the National Accountability Bureau (NAB)," he said and added the NAB cases are old as I didn t start them. We weren t in power when Panama or the case against Shehbaz Sharif was started.