Pakistan
CM Murad expresses condolences to Major Adeel's family
KARACHI – Chief Minister of Sindh (CM) Murad Ali Shah on Sunday has visited martyred Major Adeel's house and expressed his condolences to the bereaved family.
According to details, the CM paid tribute to the soldiers who have sacrificed their lives for the security and safety of the motherland and vowed to serve their families with every possible facility.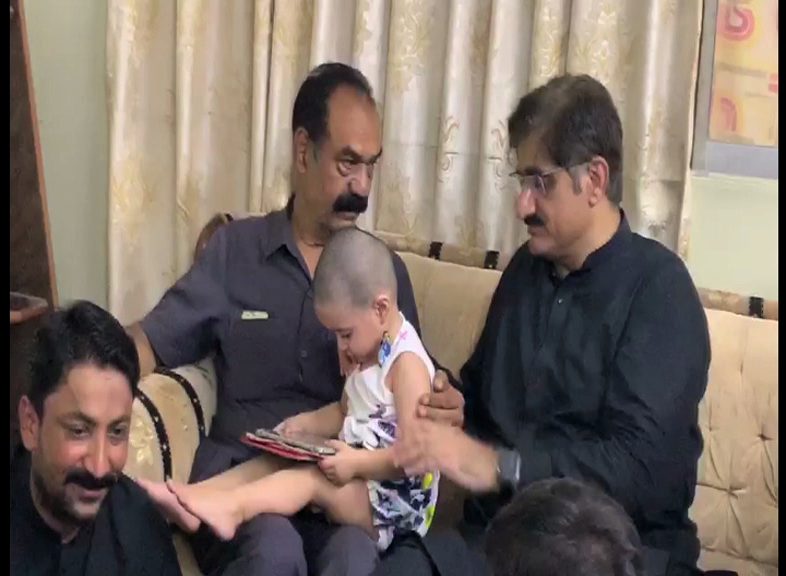 Earlier, funeral prayers of Major Adeel Shahid, who embraced martyrdom in improvised explosive device (IED) blast in Mohmand district on Pak-Afghan border, were offered in Karachi.
Sindh CM Murad Ali Shah and Corps Commander Karachi were present on the occasion.
Major Adeel was laid to rest in Karachi.