Pakistan
Girl with bent head at 90 degrees awaits help in Sindh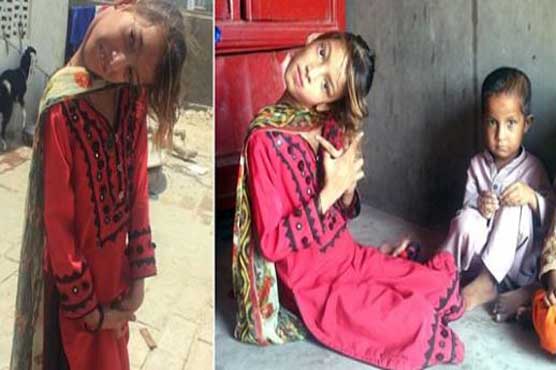 - Mithi, Sindh is home to an eleven year old girl who is thought to be suffering from a mysterious muscular disorder causing her to have a twisted neck with her head bent at an angle of 90 degrees.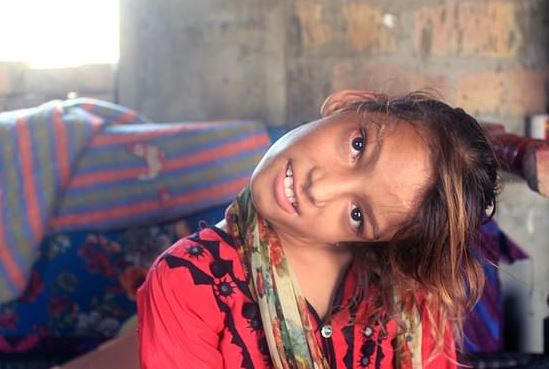 The girl named Afsheen Kumbar lives with her widowed mother and 5 siblings.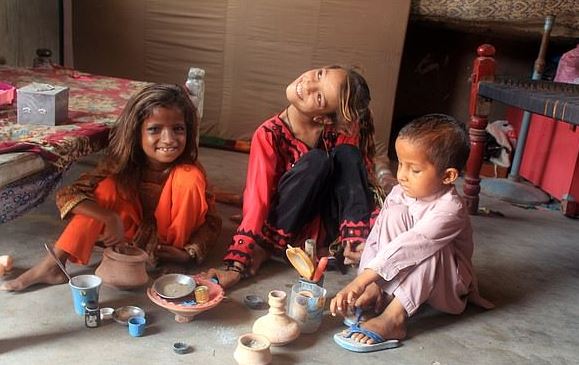 Her mother Jameelan works as a domestic servant and supports the family earning a meagre £60 ($74) a year which isn't enough for a proper treatment of her condition.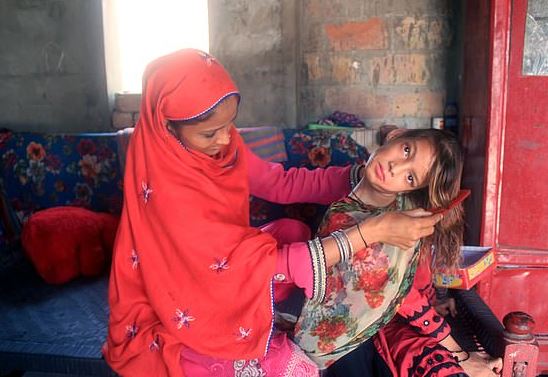 Afsheen was born healthy, she injured her neck at the tender age of eight months while playing outside and this was the beginning of the muscular disorder. As she grew older her conditioned worsened so much so that now it's quite painful for her to eat, drink and going to the toilet is a difficult task for her. Due to her bent neck she is not able to go to school or live a normal life.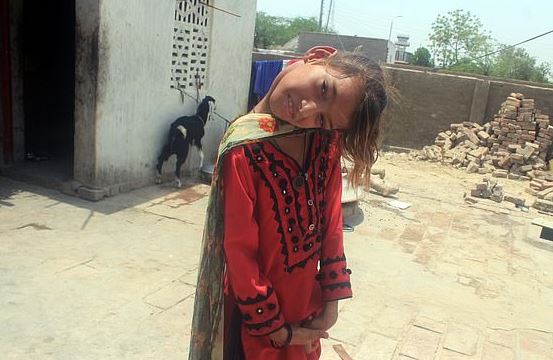 According to Daily mail, two years ago the family had a glimmer of hope when a prominent female global leader offered to sponsor her surgery. She was taken to Agha Khan University Hospital in Karachi last February.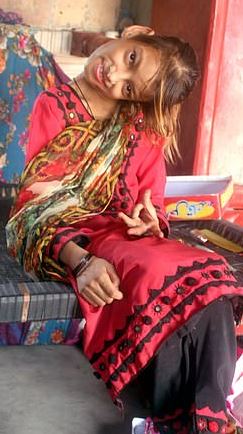 Doctors perplexed at her condition, 'Told us there is 50 per cent chance for the successful surgery and asked us to go home and think over it,' her brother disclosed.
'We are worried for her future. We do not know what will happen to her. We are anxious that if she is left untreated, she could develop some other disease,' he further added.
Afterwards, the family couldn't get in touch with the initial sponsor for the surgery. Afsheen's brother, Yaqoob, 27, too lost his job during the commute from Mithi to Karachi for the intended surgery.
'After a month, the leader who promised to sponsor for the surgery never responded to my repeated calls or connected with us,' he said.
Torticollis can be caused by injuries to the spine or neck muscles. This makes the neck muscles spasm, which can lead to twisting of the head. Left untreated, the constant tension caused by torticollis can cause the muscles in the neck to swell and pressure to be put on the nerve roots. This has been linked to degenerative spine disease, which occurs when the discs between the vertebrae break down.
Dismayed, Yaqoob appealed to the public and the government for help as they themselves cannot afford the expensive operational procedures and recommended treatments inside and outside the country.
We took her to a local doctor in our city but he said only specialists can treat her. He advised us to take her to a foreign country. We have no money to take her to a different city. How will we take her to a foreign country? I am pleading the government and locals here to please help my sister. She needs surgery to live a normal life,' he added.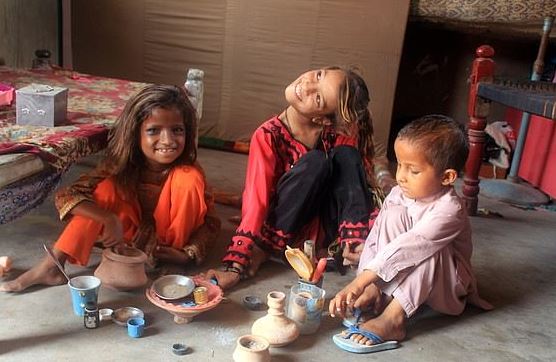 Edited By