Pakistan
GNA announces increase in bread prices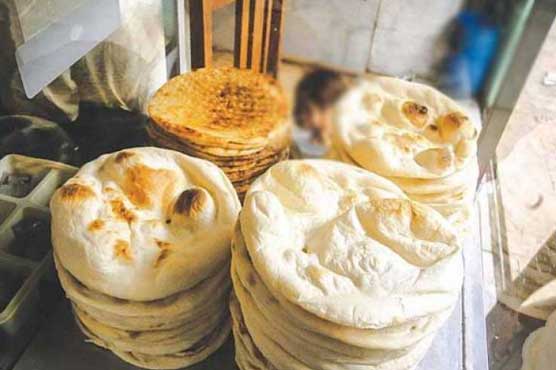 LAHORE - General Nanbai Association (GNA) on Thursday hiked the prices of breads, roti and naan, by Rs15 and Rs20 respectively due to new budget.
The implementation of GST is likely to increase prices up to Rs550 on 80kg flour.
GNA expressed that the effect will take on Monday if government does not revert the sales tax on flour in three.
People also exploded on the increase in bread's prices saying, "Government now wants to snatch even the bread of their mouths".
On the other hand, Punjab Minister for Industries Mian Aslam Iqbal said that the prices of flour in the local market will not be increased.
According to a website, this is the second time that naan and roti prices will be increased in recent weeks.
With the new budget, the prices of plain flour and wheat flour were increased following which the Nanbai Association had increased the price of different sorts of breads.
The Roti prices were increased from Rs6 to Rs7 while prices of naan and khamiri Roti were increased from Rs10 to Rs12.
The Nanbais are of the view that they cannot afford selling bread on low prices as the government has increased prices.