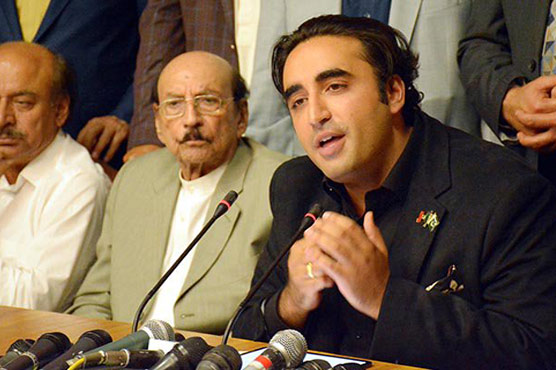 Government bowed before international pressure again: Bilawal Bhutto
LAHORE – On the incompletion of Pak-Iran Gas pipeline project, Pakistan Peoples Party (PPP) Chairman Bilawal Bhutto said on Saturday that Pakistan Tehreek-e-Insaf (PTI) government once again has surrendered to the international pressure.
He expressed that federal government has failed to complete the gas line project which PPP started despite height of international sanctions.
Once again federal government has bowed before international pressure & isn't completing Iran-Pakistan Gas pipeline project. PPP initiated this project at height of international sanctions because we put Pakistan first. People pay price of leaders weakness in expensive gas bills.

— BilawalBhuttoZardari (@BBhuttoZardari) May 11, 2019
PPP chairman asserted that Pakistan was their top priority for which they did not give in to any external pressure. He added that the public is paying the price of leader's weakness in the form of inflated gas prices.
On Friday, Premier Imran Khan went on to say that the government had to increase the prices of gas and electricity to pay the debts