Pakistan
Govt making efforts to remove corrupts from system: Fawad Chaudhry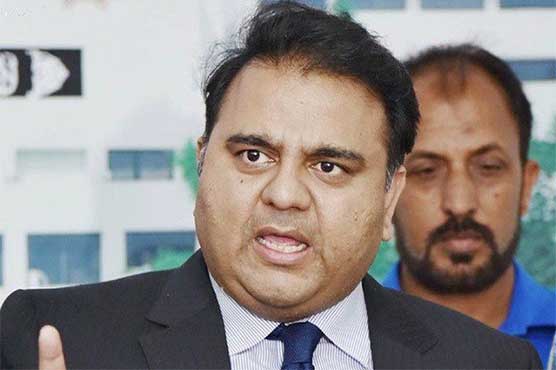 LAHORE - Minster for Science and Technology, Fawad Chaudhry, said PTI-led government is making efforts to change the system by excluding the corrupt elements.
He expressed that former premier Nawaz Sharif was subjected to "minus-one agenda", whereas Opposition Leader Shehbaz Sharif also got excluded following his elder brother. He added that it is the turn of Maryam Nawaz now.
Earlier, Pakistan Muslim League-Nawaz (PML-N) senior politician Ahsan Iqbal said on Saturday that the "minus-one agenda" was erupting from within the ruling Pakistan Tehreek-e-Insaf (PTI), and the opposition had played no role in it.
"PTI members are contacting members of the opposition […] senior ministers are also helpless in front of "the friends of Khan"," he said in his talk to the media.
"PTI couldn't bring change in the country, howsoever an [apparent] change could be seen within the party," he added.
The Lahore High Court (LHC) today (Dec 7) fixed for hearing Pakistan Muslim League-Nawaz (PML-N) leader Maryam Nawaz's petition seeking removal of her name from the Exit Control List (ECL) to travel abroad for six weeks.