Pakistan
Govt to welcome suggestions from opposition to improve budget document: Firdous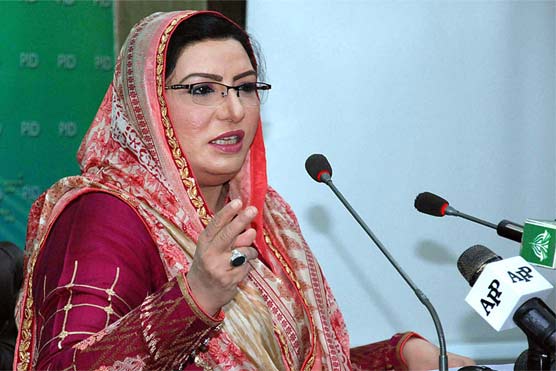 ISLAMABAD - Special Assistant on Information and Broadcasting Dr Firdous Ashiq Awan says budget will be a poor friendly which will reflect Prime Minister Imran Khan s concern for downtrodden people of the country.
Talking to media outside the Parliament House in Islamabad on Tuesday, she said it is constitutional responsibility of the government and the opposition to work together for the betterment of masses.
She said the government will welcome suggestions from opposition to improve the budget document.
The Pakistan Tehreek-e-Insaf (PTI)-led federal government, amid much criticism from the opposition parties over 'ineffective economic policies', is all set to present its first federal budget for the upcoming financial year 2019-20, with an approximate outlay of Rs6.7 trillion, in a session of the National Assembly (NA) in Islamabad on June 11 (today).
The budgetary proposals will be presented in the National Assembly which has been convened at 5.00 pm. Prior to the presentation of the budget, Prime Minister (PM) Imran Khan will preside over a meeting of the federal cabinet in Islamabad.