Pakistan
Labeling each other as 'thieves and robbers' won't solve issues: Bilawal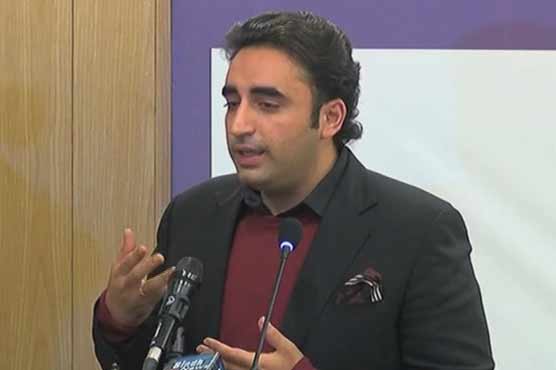 ISLAMABAD – Pakistan Peoples' Party (PPP) chairman Bilawal Bhutto Zardari on Tuesday said that no one is ready to listen to them in the parliament and the issues won't resolve by labeling each other as "thieves and robbers".
Addressing a ceremony in connection with the International Human Rights Day at the Shaheed Zulfikar Ali Bhutto University of Science and Technology Islamabad, he said that the PPP won't make any compromise on human rights.
The PPP chairman said that the people of Indian occupied Kashmir should be given right to decide their future, adding that if Pakistan does not adhere to human rights and freedom of the media, then Kashmir cause will suffer.
Bilawal Bhutto said the student unions would be given their due rights, adding that we have to improve the future of future generations.
Everyone would have to come together for national development, he added.
Bilawal lamented that basic and democratic rights of the people were being violated in the country. "We will have to struggle together to get the masses their due rights," he added.