Pakistan
NA rejects Private NAB Amendment Ordinance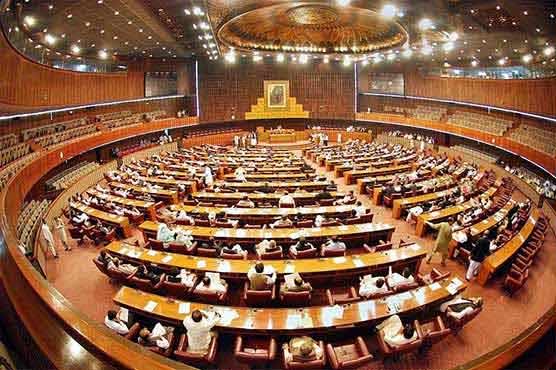 ISLAMABAD – National Assembly on Tuesday rejected Private Bill regarding amendment in NAB law with a clear majority.
As the session for the Lower House of the Parliament begins with Speaker Asad Qaiser in chair, Abdul Akbar Chitrali presented the Private National Accountability Amendment Ordinance but the government rejected the bill.
Parliamentary Secretary Maleika Bukhari said that the government is going amend NAB laws and private member bill should not be presented in the House.
A bill seeking to end ban on student unions was presented in the National Assembly. PPP leader Raja Pervaiz Ashraf said that the student unions were nurseries for politics and the Sindh cabinet has already passed a bill ending ban on students unions.
Parliamentarians from both sides of the aisle have strongly called for restoration of students union in the country, while PML-N leader Bashir Mahmood Virk opposed the bill, however, the NA speaker forwarded the bill to concerned committee.
They expressed these views, while participating in the discussion over a bill titled "The Higher Education Commission (Amendment) Bill, 2019" moved by Kesoo Mal Kheeal Das.
Minister for Human Rights Shireen Mazari said that restoration of student unions is vital to end polarization and violence on campus. She said ban on student unions campus has inflected a negative impact on the education environment.
Minister for Planning Asad Umar said that students had played a great role in Pakistan Movement and same zeal is required to take country forward.
Communication Minister Murad Saeed said that students unions provide future leadership of the country as a number of political leaders have come from this process.
Khawaja Saad Rafique said that there is no harm in reviving students politics on campus but it should also be taken in view that young minds cannot be misled.
The House today unanimously passed a resolution condemning the legislation passed by the Indian Lok Sabha relating to amendment in the Indian Citizenship Act in contradiction of all international human rights and international human rights laws.
The resolution was moved by Minister for Human Rights Dr. Shireen Mazari.