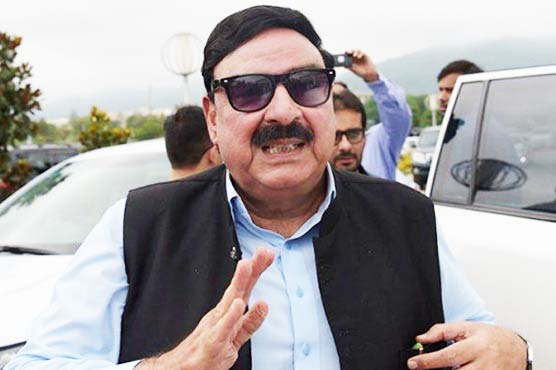 Nawaz, Zardari filed cases against each other: Sh Rasheed
LAHORE – Federal Minister for Railways Sheikh Rasheed and Chief Minister of Punjab (CM) Usman Buzdar on Friday have left for Rawalpindi on a train.

On the occasion, Sheikh Rasheed said that criticizing the process of justice is inappropriate, adding that all the cases against ex-prime minister Nawaz Sharif were filed by former president Asif Ali Zardari.

While cases against Zardari were lodged during Nawaz Sharif's tenure, he added.

Earlier, Rasheed took a jab at opposition leader Hamza Shahbaz, saying that a politician becomes coward when he earns money through an illegal way.

He also called Pakistan Peoples Party (PPP) Chairman Bilawal Bhutto Zardari as kid and advised him to be careful in politics.

The minister said Pakistan Railways recorded an increase of 3 billion rupees in the revenue during the last six months. He said we are laying a new track for which an agreement will be signed with China during the upcoming visit of the Prime Minister Imran Khan to Beijing.