Pakistan
Pakistan accomplishes 36 out of 40 targets in FATF's report
ISLAMABAD – Evaluation report of Pakistan regarding the Financial Action Task Force (FATF) has been obtained by Dunya News which state that the 36 out of 40 targets have been achieved.
According to the document received by Dunya News, the report on curbing money laundering and terror financing, Pakistan was fully compliant with only one recommendation 'Financial institution secrecy law' while being hugely complaint with nine of the 40 recommendations.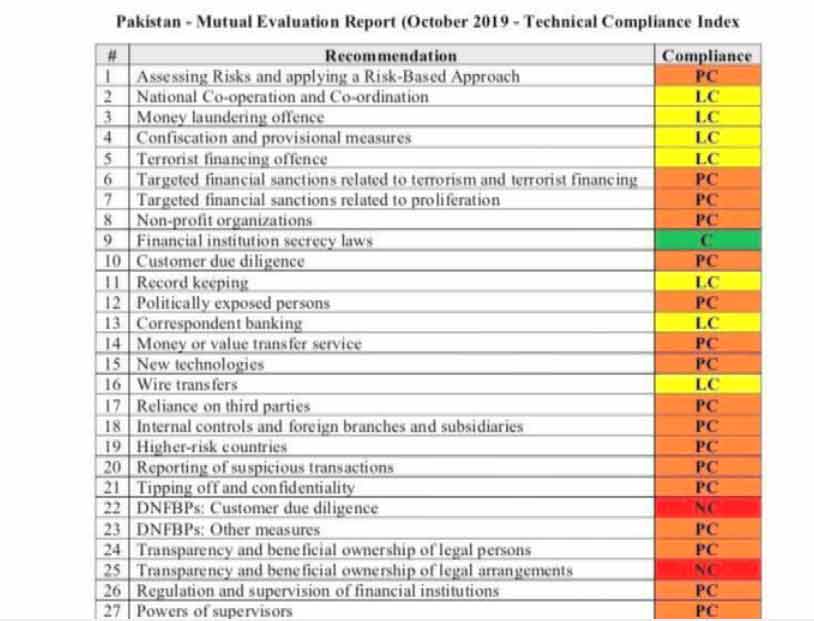 Pakistan was also partially complaint with 26 recommendations whereas the nation failed to be complaint with just four recommendations.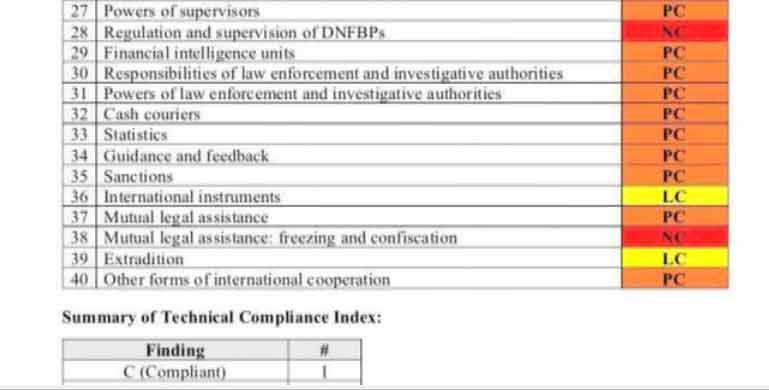 According to the document, there was a slowdown in the action against the Benami assets and institutions.