Pakistan
PML-N worker injured as Shehbaz's car hits him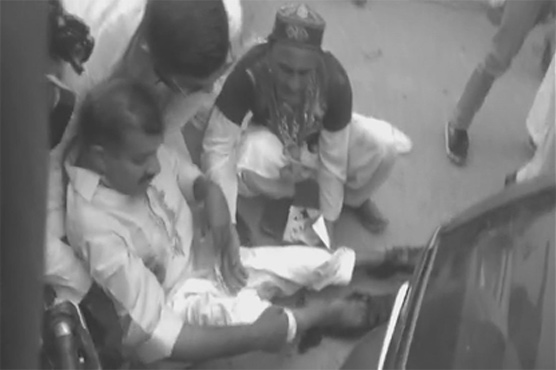 LAHORE – A Pakistan Muslim League-Nawaz (PML-N) worker was injured after being hit by party president Shehbaz Sharif's car upon his arrival at the Kot Lakhpat Jail on Thursday.
The details suggest that the victim – Rashid – had come from Gujranwala to express solidarity with PML-N supremo Nawaz Sharif.
Read also: Two killed in Nawaz Sharif's 'homecoming rally'
Shehbaz Sharif took notice of the incident and directed to shift the injured worker to Ittefaq Hospital. He maintained that party workers are PML-N's assets and announced to bear expenses of the treatment.
Let it be known that Shehbaz Sharif had arrived at the Kot Lakhpat Jail to meet incarcerated former premier and elder brother, Nawaz Sharif.
Subsequently, Leader of the Opposition in the National Assembly Shehbaz Sharif reached the hospital to inquire about the health of the wounded worker.