Pakistan
Private airline narrowly escapes fatal accident in Peshawar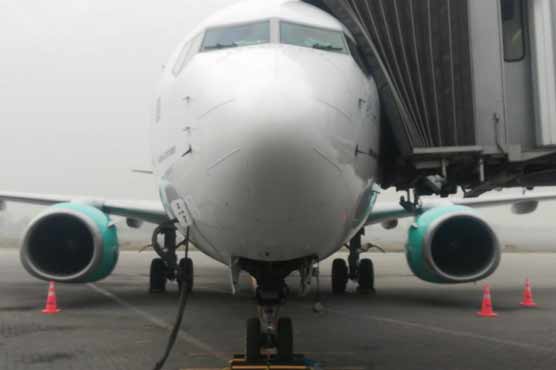 PESHAWAR – A bird Tuesday hit the private airline flight ER 550, and damaged its engine but the flight safely escaped the fatal accident.
The aeroplane was flying from Karachi to Peshawar when the tragic incident took place and damaged its right engine. However, the pilot safely landed the plane.
Flight ER 551 which was scheduled to fly from Peshawar to Karachi was also cancelled. The flight will head to Karachi after it will be repaired.
According to sources, Civil Aviation Authority (CAA) has repeatedly informed district authority about garbage in surroundings of Peshawar airport. Six incidents of bird strike have occurred in Peshawar due to negligence of the authorities.