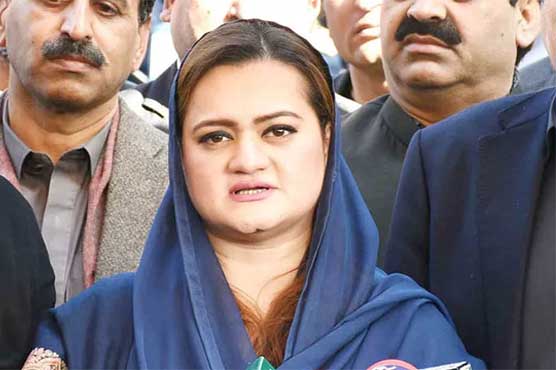 Secret contracts being signed with IMF: Marriyum Aurangzeb
RAWALPINDI – Pakistan Muslim League-Nawaz (PML-N) spokesperson Marriyum Aurangzeb has on Monday alleged that federal government is signing secret contracts with the International Monetary Fund (IMF).
The PML-N leader expressed her views in a media talk and said that PTI-led government is not taking the parliament into confidence regarding the IMF deals.
Marriyum Aurangzeb affirmed that inflation is being done due to the inefficiency of the incumbent government which can also commit something unwanted.
People are being fooled, she continued, the Khyber Pakhtunkhwa (KP) government wasted Rs100 billion on the Peshawar Bus Rapid Transit (BRT).
The PML-N leader reminded the government that it is not on container anymore. Pakistan's loan is increasing by Rs16 billion per day, she said.