Pakistan
TikTok star Hareem Shah's video inside Foreign Office raises questions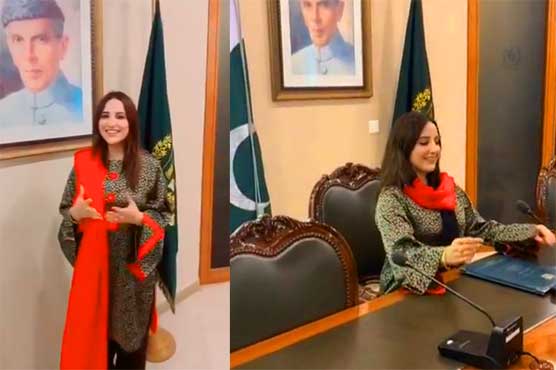 ISLAMABAD – Questions have on Wednesday been raised over TikTok star Hareem Shah's video which she recorded inside the Foreign (FO), Dunya News reported.
According to details, Hareem Shah uploaded a video on her TikTok account in which she can be seen inside the committee room at the Foreign Office.
The FO has taken notice of the incident and officials are interrogating the matter as to how the TikTok star reached the sensitive area where top leadership of the country holds meetings with heads of other states.
The FO sources revealed that CCTV footages are being examined to determine the responsible persons behind permitting Hareem Shah to go inside the committee room.
Furthermore, entry logbook is also being checked and the authorities are figuring out whether the TikTok star visited other places at the Foreign Office.