Pakistan
Time to stop glorifying money launderers: PM Imran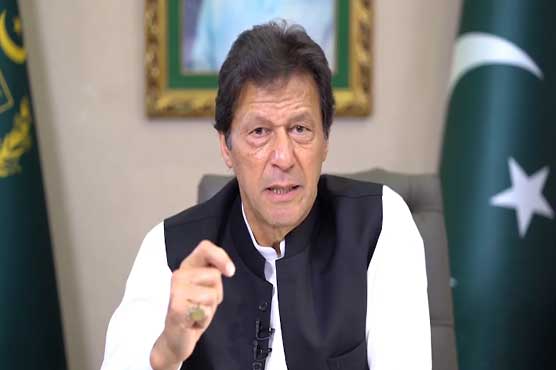 ISLAMABAD – Prime Minister (PM) Imran Khan on Wednesday has said that the time has come to stop glorifying money launderers who have damaged the nation and impoverished the people.
In a tweet, the premier said that the money launders are seeking refuge behind 'democracy'. No protocol should be extended to them, he clarified.
Why plunderers of public wealth are given such special treatment, he asked.
PM Imran said that the time has come to treat them as criminals.

Earlier, Imran Khan had announced to form a high-powered inquiry commission to probe into the Rs24000 billion loans acquired in the last 10 years.
In his address to the nation, the PM said that the commission will comprise of officials from Inter-Services Intelligence (ISI), Intelligence Bureau (IB), Federal Investigation Authority (FIA), Security and Exchange Commission of Pakistan (SECP) and other departments.
Imran Khan said that he himself will oversee the high-powered inquiry commission's investigations.
"Do whatever you want to do, I will not spare you," he said and added, "It doesn t matter if I die, will not spare these thieves."
He said: "Former prime minister and Pakistan Muslim League-Nawaz (PML-N) supremo Nawaz and former president and Pakistan Peoples' Party (PPP) co-chairman Asif Ali Zardari came to an agreement that each would rule for five years and "not say anything to each other".