Pakistan
Train fares will be increased up to 6-7pc: Sheikh Rasheed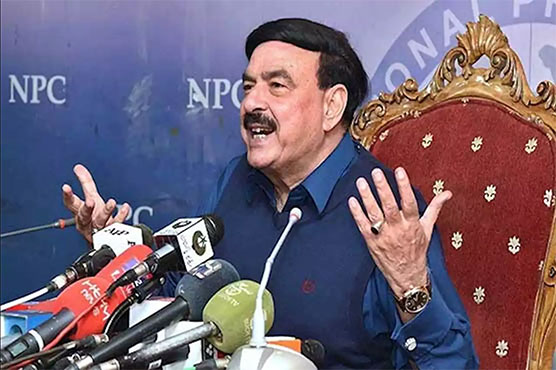 LAHORE - Federal Minister for Railways Sheikh Rasheed Ahmed announced today (June 22) to increase train fares about 6-7 per cent as it will take effect from July 1.
He expressed that no fare will be increased for passengers traveling about 50 kilometers whereas it also won't affect the pre-booked tickets.
Railways Minister asserted that inflation in oil prices at global level has enforced the hike in railways fare. The fare for economy class will be increased by Rs100, he continued. He also added that Railways losses are gradually decreasing now.
While talking to media, Sheikh Rasheed took responsibility and apologized to the nation over Jinnah Express train accident which took place in Hyderabad on June 20.
He called it a human error and asserted that the punishments and penalties will be decided in next 15 days. "No officer will stay posted at a single station for more than three years", he added.
Supporting the national economy, he said that opposition should understand that they have no other option that Prime Minister Imran Khan to save Pakistan.