Sport
First-class cricketer drives van to make ends meet after dept cricket revoked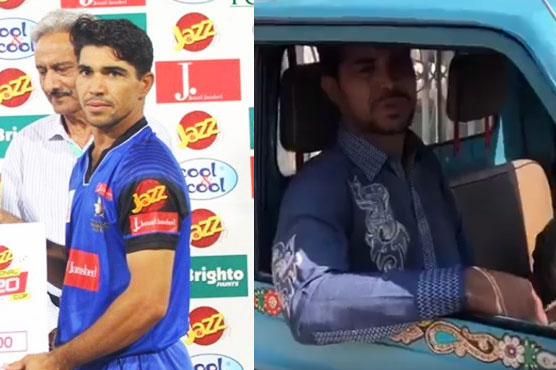 KARACHI – From once flourishing as an excellent player for Pakistan national team to a pick-up van driver now, many players along Fazal Subhan saw their dreams getting shattered along with no job after the revoking of departmental cricket.
A video of former first-class cricketer Fazal Subhan is getting viral all over the internet in which he shows the disappointment for ending the departmental cricket in Pakistan which has left many young prospect jobless.
Subhan shared that he is driving a van just to make his both ends meet. "This is seasonal work but I am thankful that at least I got this gig. Some days there is a lot of work, and sometimes there is nothing for 10 days".
Talking about his financial crisis, he expressed, "I worked so hard to play for Pakistan cricket team. We were earning around Rs100,000 salary at the time of departmental cricket but now we are making mere Rs30,000 to Rs35,000, which is not enough for survival, but I am accepting it for the sake of my children".
Subhan, who according to ESPNcricinfo has a first-class batting average of 32.87, said that many other cricketers are going through what he's going through.
Shedding light on his former cricket career, he said, "I have played for Pakistan Under-19, Pakistan A along with 42 appearances in first-class matches. I stayed in top five performers for two years". He went on to say that he has played a home series against India in Lahore where he played three matches and scored 39, unbeaten 22 and scored a duck in the series.
"Once I was in the frame for a Pakistan call-up," he added. "I was told by the board to get ready. I had my passport scanned and everything but then I don't know what happened. Something else was selected."
Many have been affected after the departmental cricket was abolished by the Pakistan Cricket Board (PCB).