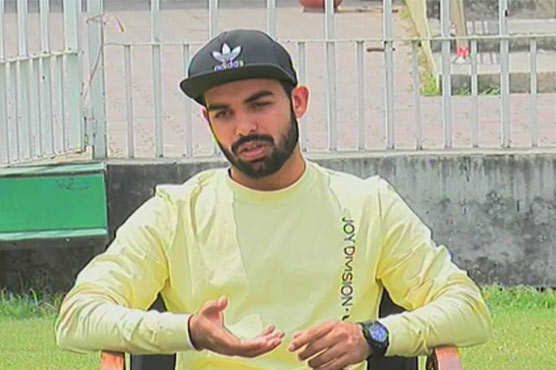 Pakistan fully capable to win World Cup: Shadab Khan
LAHORE – Pakistan leg-spinner Shadab Khan has on Wednesday said that the Green Shirts are fully capable to win the ICC Cricket World Cup 2019 despite losing two one-day international (ODI) matches against England.
Talking to media in Rawalpindi, the wrist-spinner said Pakistan batsmen are in good form in the ongoing series but bowlers are not performing up to the mark.
The pace of cricket nowadays has increased, and bowlers too have to pick up quick wickets to stay in the game, he added. The 20-year-old looked optimistic regarding Pakistan's chances in the mega event.
It is worth mentioning here that Shadab was named in the original 15-player ICC Cricket World Cup 2019 squad on 18 April. However, he was withdrawn from the series against England after blood tests revealed a virus that required treatment and rest for, at least, four weeks.
On 26 April, the PCB had set-up Shadab's appointment with Dr Kennedy, a world-renowned gastroenterologist and hepatologist with specialisation in liver diseases in elite sportsmen, who had put him on medication and advised two weeks of complete rest.
The Pakistan Cricket Board (PCB) on Tuesday (yesterday) declared Shadab Khan fit for the World Cup after his latest test results reflected zero viral load in his blood.
The leg-spinner will now leave for London on Thursday, where he will consult Dr Patrick Kennedy on Friday, before joining the team in Bristol on May 20.