Sport
Shoaib Akhtar slams trolls for demonizing Sania Mirza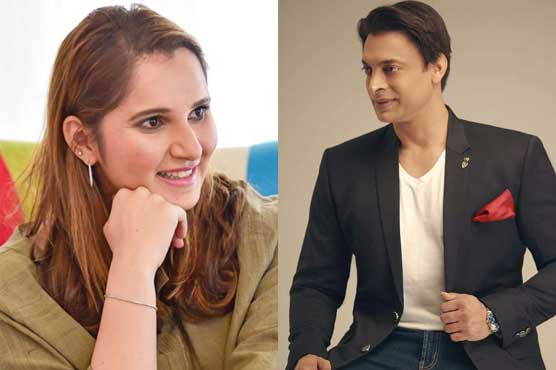 - Rawalpindi Express Shoaib Akhtar slammed trolls for demonizing Sania Mirza, wife of Shoaib Malik, blaming her for his bad performance and resultantly the defeat Pakistan faced at the hands of India in the world Cup.
In a video posted on his YouTube channel, Shoaib Akhtar lashed out at netizens for being petty and unrealistic targeting the family of a cricketer just because they have the tools to do so.
'Sania Mirza is the wife of Shoib Malik who was having dinner with her spouse. Dinner with him doesn't mean that she had anything to do with Shoaib Malik not performing on the field,' he added.
Shoaib further said that such an attitude is unacceptable. First she was criticized for marrying a Pakistani and now trolls have criticized her for a defeat. People need to stop pointing fingers at her and making her an escape goat. She just had a child and has a right to spend some quality time with her husband.
'Curfew time is till 12 am and player's family can meet and have dinner together. No one has any right to point fingers at any player's family,' he added.
The real problem behind the defeat were many including captaincy, wrong strategy, seniors not taking responsibility, not using your brain, cleverness and smartness and not learning from mistakes.
Shoaib Akhtar pointed out that PCB needs to appoint the right people for the right job. Team selectors and officials are also responsible for the dismal performance.
'Average people bring average performances and a mediocre will never stand an outstanding person.'
Pakistan's cricket needs to be saved and we will continue voicing our opinion because this can no longer go on like this.