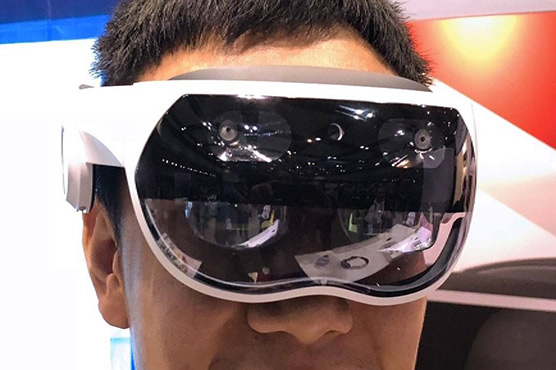 5G innovation, 3D book illustrations unveiled at China's digital conference
ZHEJHIANG - The Digital Reading Conference China 2019 kicked off on Friday, featuring numerous cutting-edge technologies, including a set of glasses and camera that applied 5G technology to provide book illustrations in 3D,in Hangzhou City, east China s Zhejiang Province.
The book illustrations are first captured by the camera and processed into 3D images, the images will then be transmitted to the 5G glasses for the reader s viewing pleasure.
This transformation marks a digital breakthrough as such technologies faced various problems at their inception especially due to low transmission speeds. Now with 5G technology, users can view 3D illustrations instantaneously when viewing a printed picture.
This technology displayed at the exhibition is still confined within certain book illustrations, but the promotion of 5G will turn a new chapter in future reading practices and experiences.
Aside from the 5G glasses, the exhibition also captivated the visitors with its virtual reality section, preschool education section and other high-tech devices such as intellectual audio devices for senior people.