Technology
Brain-computer interface event tests minds in Beijing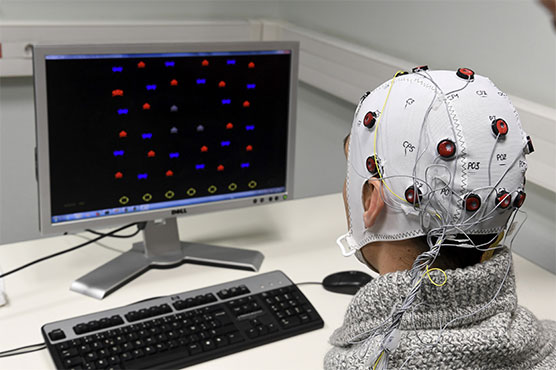 BEIJING (Reuters) - Competitors are literally putting their minds to the test during the brain-computer interface (BCI) contest at the ongoing World Robot Conference in Beijing, with the event showing the incredible leap forward the technology has made in the field of advanced robotics and automation.
BCI technology features a highly-tuned system allowing a person to control a computer or other electronic devices using only their brainwaves, without requiring any movement or verbal instruction.
The 3rd China BCI Competition, also known as the BCI brain-controlled robot competition, got underway on Tuesday and will conclude on Sunday.
The event highlights the major scientific research achievements made in the application of robots in disability rehabilitation over the past year, and plays a major role in pushing forward technical breakthroughs in China.
Zhang Yuewei, deputy secretary general of the World Robot Conference's organizing committee, said this year's event has been upgraded to really test the skills of participants
"This year, we have introduced a new technical skills element alongside other programs, called the 'innovation achievement exhibition'. We have set up a new technical skills challenge, called the 'brain-controlled drone', which tests typing words by using brainpower. The contestants see how fast or slow words can be typed using their different paradigms. These excellent contestants can participate in the brain-controlled drone competition, because the competition is more complex and difficult to control through brainwaves," he said.
The advanced technology can also be widely used, including in guiding drones, assisting disabled persons in activities such as typing text or in controlling their wheelchairs, and can even help drug users in their rehabilitation process.