Technology
Facebook and Instagram down: Social media users suffer outage
– If you were facing any problem with your Facebook and Instagram, then you were definitely not alone. Both the major social networking sites are temporarily down today across the globe. While Instagram isn t inaccessible with news feeds refusing to refresh, the main Facebook.com domain shows that it is down for maintenance.
According to foreign media reports, the issues started at around 14:15 GMT, and are affecting users across the world, while the reason for the outage remains unclear, of those who reported issues about Instagram, 74 percent said they had problems with the News feed, 14 percent with Stories, and 10 percent with the website.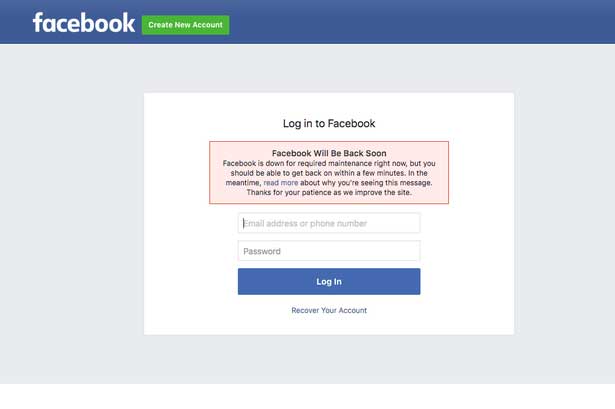 Meanwhile, of those who reported issues with Facebook, 65pc struggled to log-in, 22pc couldn't see pictures, and 11pc had a total blackout.
When trying to access Facebook, some users have been met with an error message, reading: "Facebook is down for required maintenance right now, but you should be able to get back on within a few minutes."