Technology
'Final Fantasy' proves endless after E3 announcements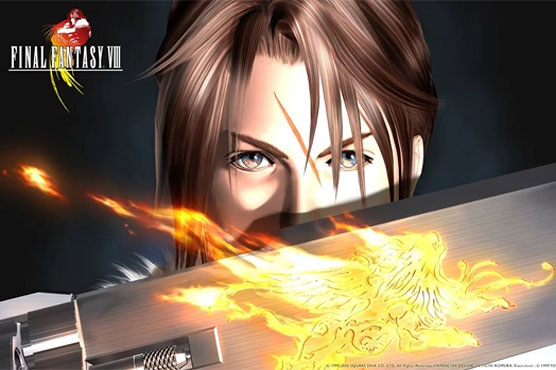 LOS ANGELES (Reuters) - Over 20 years ago, Square Enix's 'Final Fantasy VII' became a global phenomenon, taking conventional gaming and turning it on its head.
On Monday (June 10), perhaps the biggest cheers at E3 were heard at the Square Enix briefing when a presentation of the remake of the classic game was revealed.
'Final Fantasy VII' gripped players in 1997 when it presented gamers with a story of epic proportions as well as a moment that has gone down in video game history when one of the most lovable lead characters gets killed off indefinitely.
The remake promises to capture the spirit of the original but have gameplay and graphics updated to today's standards.
"These are still the games we love just with a lick of seriously 4K paint and we get to experience them all over again and people didn't experience them the first time around, they get to do it as well so there's no losing," said technology reporter Louise Blain. She added "At the same time we shouldn't get punished for the fact we want to play what we've always played and we've always loved."
Another Final Fantasy title that continues to be loved is their online MMORPG (Massively Multiplayer Online Role Playing Game) 'Final Fantasy XIV'.
E3 presented fans with more details of the upcoming expansion 'Shadowbringers' and an appearance by Naoki Yoshida, the producer and director of the game.
There are over 19 million registered users worldwide of the game, in which players can play through an epic storyline but also can go fishing, fighting, gambling and even get married. Yoshida is revered by users of the game, who often refer to him as their god.
"Of course, I'm very honored and grateful that the players think that way," Yoshida told Reuters. "When I play within Final Fantasy XIV, I feel the same as any other player and I feel like I'm one of the adventurers in the world as warriors of light so I'm very glad that people think of me that way but it is embarrassing almost and I feel bashful that people think of me that way."
He added "I think the point of view is not from a god's perspective but you're trying to run a country. You want to make sure your residents of that realm feel comfortable in that world and then as a token of their appreciation, they pay a resident's tax so to speak and that's where we have the subscription so we want to continue any needs or desires our residents would have or else they might leave if they feel uncomfortable or don't like what we're offering them in the realm they live in.
Aside from 'Final Fantasy VII Remake' and 'Final Fantasy XIV: Shadowbringers', Square Enix also a remaster of 'Final Fantasy VIII' and made their popular soundtracks to games available on streaming platforms.