Technology
Huawei unveils homegrown operating system 'Harmony'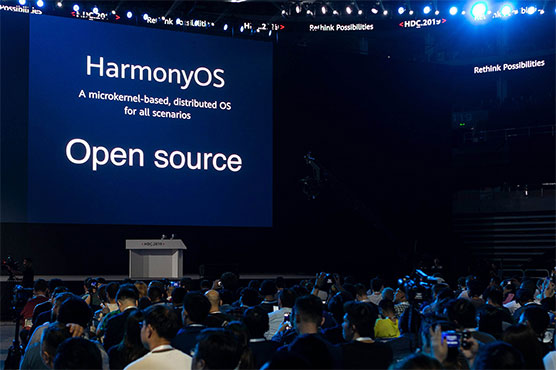 GUANGDONG (AFP/Reuters) - Chinese telecom giant Huawei officially unveiled its self-developed operating system (OS) "Hongmeng," or Harmony OS, at an annual developer conference in south China's Guangdong Province on Friday.
Yu Chengdong, Chief Executive Officer (CEO) of the Huawei Consumer Business Group at Huawei Technology Co. Ltd, said at the conference that Harmony OS is a lightweight, compact operating system with powerful functions, and it will take the lead in being applied to smart devices like smart watches, smart screens, in-vehicle systems, and smart speakers.
Yu proudly said that the Harmony OS is the world's first microkernel-based, distributed OS for all scenarios.
He said that the system will endeavor to develop an integrated and shared ecology, rebuild a safe and reliable operating environment and bring a new experience of an all-scenario intelligent life for consumers.
According to the conference, the smart screen and televisions that will be released on Saturday will be the pioneers to adopt Harmony OS.
The three-day conference has attracted more than 5,000 developers and 1,500 partners from all over the world to attend more than 200 themed sessions.
Plan B
Huawei has reportedly been working on its own operating system since 2012, but the group has always said publicly it did not want to replace its Android phones with a home operating system.
Yu told German newspaper Die Welt in an interview published in March that it was "Plan B".
Huawei will be able to "develop at a lower cost a brand new ecosystem" and "mitigate its dependence on US suppliers for its software needs", Kenny Liew, technology analyst at Fitch Solutions, told AFP.
However, smartphones using the system would mainly be confined to the Chinese market, Liew said.
Specialist tech media sites suggested there would be some major hurdles to overcome with Huawei expecting developers to recompile their apps for the new operating system.
"It's unclear exactly how easy that will be for developers," said an initial review on Vox media's tech news website, The Verge.
"There are a lot of big promises here, but it's going to be an even bigger challenge to build up an app ecosystem to rival both Android and Android Open Source Project," it said.
Developing an operating system and the entire ecosystem that accompanies it is a complex affair.
Apart from Google's Android, the only other popular operating system is Apple's iOS, available exclusively on the iPhone.
Microsoft pulled the plug on its Windows Phone platform earlier this year, and Samsung's Tizen system is barely known compared with Android and iOS.
But without access to the full version of Android or the popular services of Google -- not to mention the many applications available on the Google Play store -- Huawei may have trouble convincing consumers outside China to buy its phones.