Technology
India loses contact with Chandrayaan-2, moon mission appears to end in failure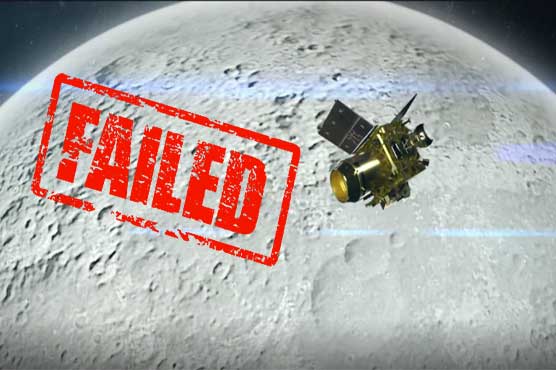 BENGALURU (Web Desk / Reuters) - The Indian space agency lost communication with its Chandrayaan-2 lunar mission on Saturday, the chairman of the Indian Space Research Organisation said, in a setback to the nation's ambitious plan to land an unmanned probe near the south pole of the moon.
"Data is being analysed," Chairman K Sivan told a room full of distraught scientists at the agency's tracking centre in Bengaluru.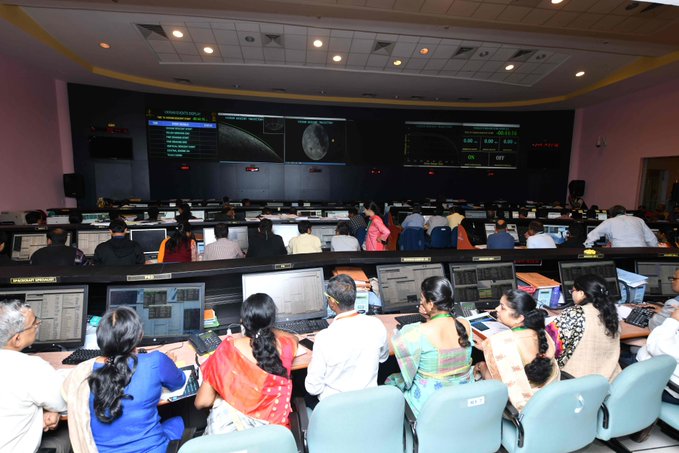 Vikram, the lander of Chandrayaan 2, was scheduled to touch down between 1:30-2:30 am on Saturday Indian time (2000-2100 GMT Friday).
Until now only the United States, Russia and China have successfully landed on the Moon but India has failed in its attempt to land in the region of the lunar South Pole.
Soon after failure of ISRO moon mission failure, people shared mixed reactions on Twitter:
#IndiaFailed
6th September is unlucky for india
1. Lost the war against Pakistan
2. India moon landing mission fail

— Hashim Khan (@hashimbangash99) September 6, 2019
Now #Indian will say that BBC is giving fake news ...
Confirmed failure #Chandrayaan2Live failed #IndiaFailed https://t.co/4LHAGw8IfB

— Sincerely (@DrZahidPTI) September 6, 2019
When Modi & Indians realised that their dream to reach moon has failed miserably...#IndiaFailed#Chandrayaan2Live #Chandrayan2 #VikramLander pic.twitter.com/quKDRinfTz

— Fasih Uddin (@Fasih_Uddin) September 6, 2019
Who Said it failed??!!! here is a proof: Indian Astrounaut has succesfully landed on Moon#Chandrayaan2#IndiaFailed#Chandrayan2 pic.twitter.com/nn0HfbqBqv

— Javed (@javedsay_s) September 6, 2019
Indin movie trailer ready but concel after curash #IndiaFailed pic.twitter.com/tGlB5niUN9

— Arif Godil (@arif_godil) September 6, 2019
#Chandrayan2 #indiafailed #moonlanding
Every Indian right now pic.twitter.com/VGDkHK3cNv

— Mr Umair (@Mr_Umiii) September 6, 2019