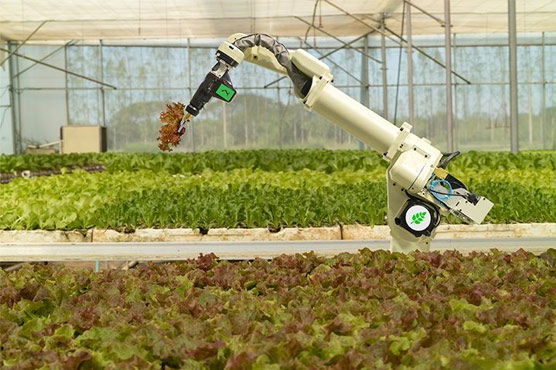 Robots to reduce burden of farmers in fields
LAHORE - A few years ago farming robots of a tech company were famous for their tasks of cultivation, but now with further amendments and by the use of Artificial Intelligence (AI) they can be used to perform multiple tasks.
In 2020 the farming robot will be easily available in the market. Prior to this the same robot wa s controlled using a remote control device.
The robot in addition to performing tasks related to surveillance will also be able to point out weeds in the fields.
In next phase the robot will become shepherd and will send information wirelessly to the host about the animals. The company introducing this innovation says they want to introduce technology that will help farmers in taking care of their fields and castles. The company is also working on a project named Digital Farm Hand. The company claimed that the new technology will be readily available to third world countries.
AI would enable the robot to calculate the cost and profit of the product. A robotic arm will be useful in cutting the useless materials inside the crops. In next phase it would perform spray related tasks in the fields.
The experts of agriculture automation say in next decade the these robots will reduce the burden of farmers and its cost will be bearable.