World
Indian Supreme Court refuses to pass order on lifting restrictions in Occupied Kashmir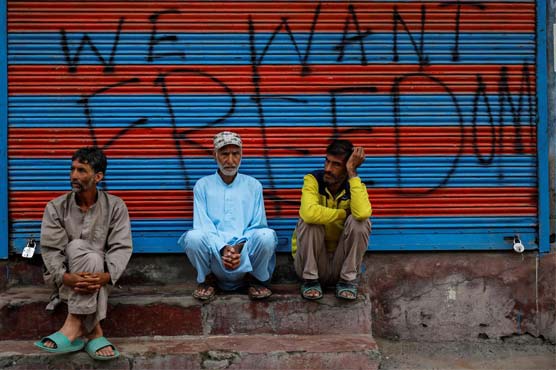 NEW DEHLI - Indian Supreme Court on Tuesday refused to pass order on lifting restrictions in Occupied Kashmir.
The petition seeking lifting of prohibitory orders in occupied Kashmir in the wake of abrogation of Article 370 by the Indian government was filed by an activist Tehseen Poonawalla.
A three-judge bench hearing the petition said the ground situation needed to improve before prohibitory orders were lifted and communication networks restored.
The petitioner had also requested the bench to ask the Attorney General to place a report on the ground situation in Jammu and Kashmir but the bench did not pass any such order.
Observing that it was a "serious issue", the court said it would not interfere right now and let the government continue with its efforts to maintain law and order in the Valley.