World
Priyanka Gandhi says BJP's Kashmir move unconstitutional and undemocratic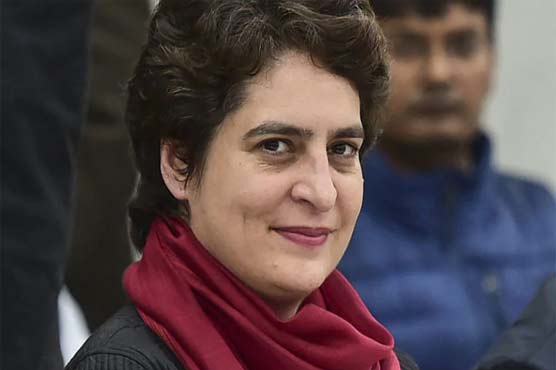 NEW DEHLI - Congress leader Priyanka Gandhi Vadra said BJP government's decision to scrap Article 370 in Jammu and Kashmir and bifurcate the state into two Union territories is unconstitutional and undemocratic.
Priyanka Gandhi while speaking on the Kashmir situation said, "The manner in which it has been done is completely unconstitutional and it s against all the principles of democracy, there are rules to be followed when such things are done, which were not followed."
Earlier, Human Rights Watch (HRW) – an international non-governmental organization that conducts research and advocacy on human rights –demanded the Indian government to lift the communications blackout and step back in occupied-Kashmir.
In a report, the HRW South Asia Director Meenakshi Ganguly revealed that Kashmiris have been forced to live under lockdown and their leaders have been arrested, families have been unable to contact their loved ones, access to proper medical services has been suspended, security forces used tear gas and shotgun pellets on protesters and activists have been detained.
"It is now one week since the Indian parliament voted to revoke the special autonomous status provided to Jammu and Kashmir under India's constitution, and to split the province into two separate federally governed territories. Kashmiris remain mostly under lockdown, their leaders under arrest. Phones, even land lines, are still severed. The internet is shut down. Their main mosques remained closed to Muslim Kashmiris during Eid today," Ganguly said.